Er. M. Sivakumaran
Academic Qualification
BSc Eng (Honours) specialized in the field of Civil/Structural Engineering
University of Peradeniya, Sri Lanka (1980)
M Eng Science (Structural Engineering)
University of Sydney, Australia (1987)
Professional Membership and Affiliation
Fellow of the Institution of Engineers, Australia FIE Aust CPEng
Member of the   Institution of Engineers, Singapore
Member of the Singapore Structural Steel Society
Council Member and Chairman of Civil & Structural Practice Committee of the Association of Consulting Engineers, Singapore (ACES)
Chartered Professional Engineer, Australia
Registered Professional Engineer, Singapore
Relevant Key Experience
Structural design experience on reinforced and prestressed concrete structures, steel structures and Curtain Wall/ Cladding Structures.
Site experience on residential, commercial and industrial building projects.
Research experience on the study of the reinforced concrete slabs & beams cracking behaviour.
Responsible for Business Development and Marketing, Contract Documentation and Management, handling Statutory Submissions and Compliance, Structural Investigations, Civil and Structural Engineering design & Supervision of Construction work, preparation of Submission & Construction drawings and tender documents.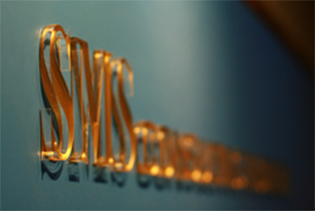 SMS Consulting Engineers is a professional consultancy frim which was formed in 1999 in the aim of providing consultancy services in the fields of Civil and Structural Engineering.
SMS Consulting Engineers is not only supported by his vast experience principals and key staff but also equipped with the latest available engineering analysis, design and drafting computer hardware and software. Design and detailing provided for are confirmed to the required standards practice set by the statutory authorities in the respective countries.
Consultancy services offered ranges from conceptional planning, feasibility study, cost evaluation study for various alternative structural schemes, site supervisory and inspection works, study investigation, drafting and quantities taking-off.
The dedicated staff at SMS Consuting Engineers have experience and knowledge in designing and supervising the construction of structures ranging from single story building to high-rise buildings for a variety of usage, such as:
Residential : Condominium Housing Development, Bungalow, Worker's Dormitories, Semi detached and Terrace Houses
Commercial/ Office : Corporate Headquaters, Service Apartment, Condo, Shopping Centre, Hotel, Petrol Service Station.
Industrial : Workshop, Flattered Factory, Plants, Silos, Conveyer Structures etc.
Public/ Industrial : Temple, School, Communication Tower, MRT & LRT Stations
Building Conservation : Terraced Shophouse, Dwelling House
Marine and Offshore Structures : Loading Jetty, Passanger/Personnel Jetty, Shore Protection Structure.
Apart from consultancy services in civil and building structures, SMS acts as Qualified Person for additions and alterations works and provide a " one stop" service by providing architectural and structural consultancy services under one roof.
Together with the Associate Company C.W.Henstock & Associates of Australia who are specialists in maritime structures, SMS is capable of providing services to the marine industry which forms one of the corner stones of Singapore's economy.
Although design consultancy is the main activity, SMS has successfully provided services in the fields of building inspections, investigations and preparation of structural reports. Building Construction Authority has qualified SMS as consultant for emplacement on the public sector panel of consultancy teams.
Another major area SMS specialises is in Cladding and Curtain Wall designs and submissions. SMS has helped several Curtain Wall specialists in their design and installation of curtain walls for residential condominium projects, LRT & MRT projects and industrial building projects in Singapore.
Company's Pre-Qualification Record
Registered with Panel of Consultants for the Provision of Professional Engineers, Public Utilities Board
Registered with Public Section Panels of Consultants, Building and Construction Authority
Registered with EPPU, Ministry of Finance
ACRA Registered – Co. Reg. 201419490R
GST Reg. No: 201419490R